The Organizing Committee has secured preferential rates for the Conference participants. Book your accommodation at these rates through the online registration system.
Please note that for a half double room you need to find on your own the other person to share with, and use the shared code provided through the registration page www.easyconferences.org. Both persons must select a half-double room and use the same shared code in their registration.
The below accommodation rates are per night and are inclusive of V.A.T. Breakfast is included.
In case you require to extend your stay beyond the booking dates available in the registration system, please contact us at 

info@easyconferences.eu
The Landmark Hotel – 5*
General Information
Hilton Cyprus is the only five-star hotel in Nicosia and counts 40 years of operation.
Just 35 minutes from Larnaca International Airport, 1 hour and 35 minutes from Paphos International Airport and only 10 minutes walking distance from the city centre, shopping and entertainment areas; conveniently located next to the business district.
Rates
---
Single Room                                               €121.00
---
Double Room                                            €144.00
---
Half Double Room                                    €72.00
---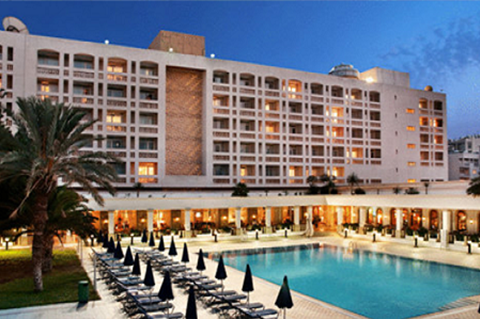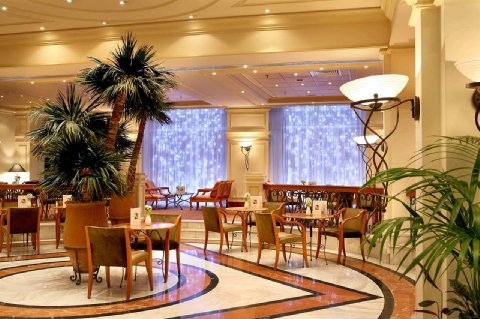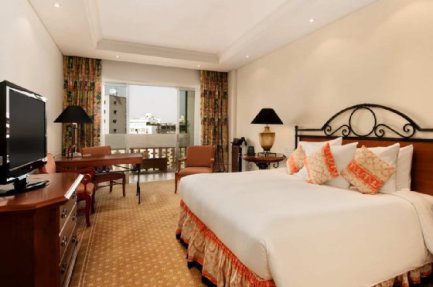 Semeli Hotel – 3*
General Information
The newly built (2011) Semeli hotel offers a wide variety of facilities and services created to satisfy every need of either a business or leisure traveller. The name Semeli is derived from the Ancient Greek Mythology, and behind it comes a story of Gods, passion and love. Semeli Hotel is just 45 km from Larnaca International Airport, 145 km from Paphos International Airport and is strategically located only a few minutes away from all the major points of interest in Nicosia. Hotel services: 24 hour Front Desk, multilingual staff, daily press, laundry service, room service, free parking, baggage storage room.
Rates
---
Single Room                                                €92.00
---
Double Room                                            €102.00
---
Half Double Room                                    €51.00
---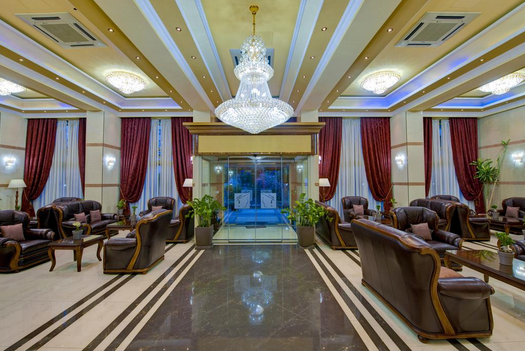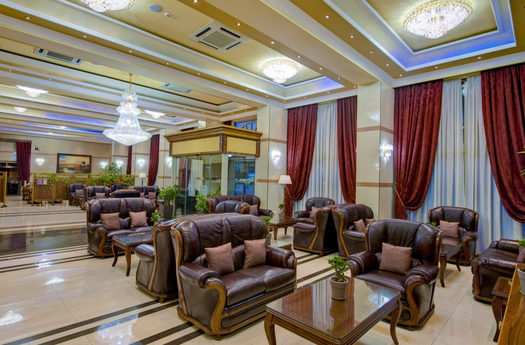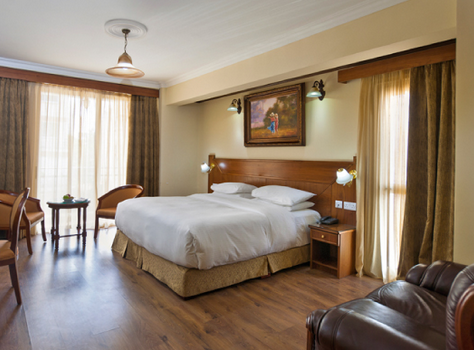 Centrum Hotel – 3*
General Information
The hotel offers a traditional warm Cypriot welcome and, thanks to its intimate and friendly atmosphere it is very much like staying with good friends. Informal in style, the freshly renovated hotel offers the highest standards of comfort and cleanliness, as well as a spacious and comfortable lobby.
The most centrally located hotel in Nicosia, enjoys a prime position on the historic Eleftheria square, close to the Municipal Hall, the central post office and major banks, the Centrum hotel is just steps away from museums, art galleries and other cultural establishments, making it an ideal base from which to visit the key attractions of this historic city. It is an ideal hotel because one can easily visit the most important and attractive sites of the city.
Larnaca International Airport is 45 km drive and Paphos International Airport is situated in the west and is 145 km away.
Rates
---
Single Room                                                €72.00
---
Double Room                                            €84.00
---
Half Double Room                                    €42.00
---